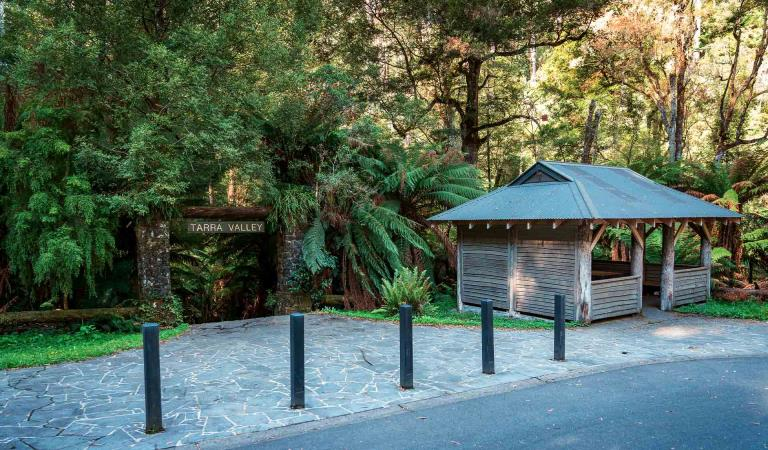 Hidden in the Strzelecki Ranges, Tarra-Bulga National Park features lush fern-filled gullies, giant Mountain Ash and ancient Myrtle Beech. Enjoy one of the many walks through the trees and spot some of Australia's most loved native animals including the elusive lyrebird.
The Tarra Valley Rainforest Walk is a short and easy walk taking in Cyathea Falls and the Fern Gully Nature Walk, passes over Corrigan's Suspension Bridge, which stretches through the rainforest canopy with views of the fern gully below.
The Tarra-Bulga National Park visitor centre is a 40-minute drive from Yarram.
For further information on Tarra-Bulga National Park visit: