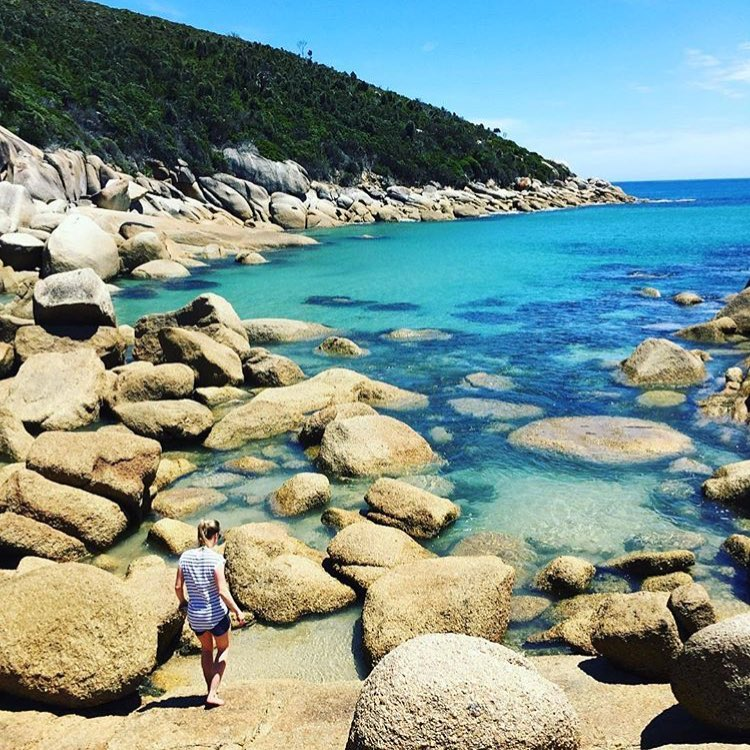 Wilsons Promontory National Park, fondly known as 'The Prom', is one of the most magnificent national parks in Australia. This stunning area offers remote coastal bushland trails and pristine beaches dominated by large granite boulders.
The entrance to The Prom is an easy 50-minute drive from Yarram. It is a further 30-minute drive from the entrance to Tidal River. Tidal River has an information centre, a small supermarket, cafe and amenities, and is an ideal base to explore The Prom.
For further information on The Prom visit:
https://www.visitgippsland.com.au/destinations/south-gippsland/wilsons-promontory
https://www.parks.vic.gov.au/places-to-see/parks/wilsons-promontory-national-park/things-to-do/day-walks
Another option is to explore The Prom by boat. Wildlife Coast Cruises run regular full day cruises of The Prom from mid-November to mid-April each year. They also run whale-watching cruises from late August through to the end of October. The cruises leave from and return to Port Welshpool Jetty which is an easy 30-minute drive from Tarra Motel.
https://www.wildlifecoastcruises.com.au/